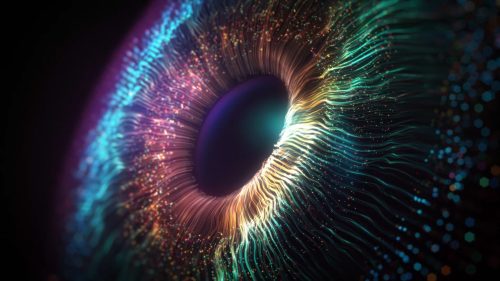 Assistance with your business plan
A qualified business plan is a necessary document for any business. It helps you to apply for funding or, to begin with, to make your objectives concrete. However, the business plan, or business strategy, remains the cornerstone of the organization and the first step towards a successful business, even for entrepreneurs who have been running a profitable business for years.
It takes a lot of effort and requires specialized knowledge to write a business strategy. Do you need a business strategy, but don't know where to start or don't have the time? Then the plan can be written by hiring us.
Why a business strategy is crucial
As mentioned, a business strategy is the cornerstone of any company. It is often seen as a necessary component full of numbers and a drive to secure a business financing. While it is a necessary document when applying for funding, its main purpose is to guide your goals, clarify your strategy, and encourage critical thinking in business.
If your business has been operating for some time, the business plan can be used to determine if you are still on track. Regardless of whether you need a bank loan, the business plan is therefore primarily intended for you.
The parts of the business plan:
Every business strategy has a number of fixed elements. The same parts can be found in many example business plans that you can find online.
1. Brief overview
Although it may seem strange, a good business plan always starts with a summary. Despite the fact that you can only write this part towards the end, put it first. After all, banks and investors want to know where they stand as quickly as possible. So, starting with a concise but comprehensive summary increases the likelihood that your entire business plan will be read and funding awarded by letting funders know right away if your proposal is something they're interested in.
2. The company and the entrepreneur
The first part of the business plan contains data about the owner of the business and the business itself. This essentially introduces you and your company, explains your thoughts and inspiration, and lists your company's goals. In addition, you go deeper into your mission and vision. You also include topics such as the location of your business, whether insurance or permits are required, the legal form you choose and why, etc. This part of the business plan is inward looking.
3. The market analysis and marketing strategy
Then the market for the company is mapped out. What is your target market, who are your competitors, how can you reach them and are there current trends or new breakthroughs in your industry? These are some of the outside influences that your business needs to run in the right direction. For this you can consult industry associations, banks or economic institutions such as Statistics Netherlands, because they often offer a wealth of data and figures that are crucial for your market research.
The five Ps (product, price, promotion, place and personnel), which you will discuss in detail here, are also part of the marketing strategy. Based on the findings, you make a "SWOT analysis", a summary of the company's opportunities, threats, weaknesses and strengths. This gives you a quick insight into the areas where your business and/or your knowledge needs to be improved.
4. Financial Strategy
The financial plan, the last part of your business plan, helps you determine whether your goals are financially feasible. Of course, the numbers you provide in this section must be plausible and achievable.
The financial plan has several parts. You first make a budget for your ongoing costs, investments and liquidity. In addition, forecasts for turnover and profit are also included in this part of the business plan. This part of the business plan is often seen as the most crucial, as banks and investors are particularly interested in it. That's why a solid plan on a rock-solid foundation of numbers is essential if you need financing to start your business.