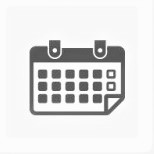 Your income tax (how to postpone)
It's time to file your 2020 income tax return. You have until May 1, 2021 to do this.
Due to the corona measures or the consequences thereof, you may not make it to May 1, 2021. Then you can always request a postponement until September 1, 2021 with your Digid.
If your situation needs more attention, you can always contact us. In addition to helping you with content, we can also request a postponement until May 1, 2022!
Feel free to contact us via the contact form if you need help.